Are you looking for a top 10 fantasy app like Dream 11?
Fantasy sports are growing quite popular, in recent years, this niche has generated millions in user base across the world, especially in India. Dream11 is the most popular example. Almost every fantasy sports player has already tried
Dream 11, so is there more? The answer is Yes, there are.
In this blog, we shall be discussing Dream 11-like fantasy apps. But before we get into that,
Let's take a look at the market statistics for fantasy apps.
Fantasy Sports Apps Market Statistics
Fantasy sports apps are growing really popular. And this is one of the leading factors that has led to skyrocketing growth in the industry.
Here are some statistics that show just how amazing the market is for these apps:
-There are more than 180 million users playing fantasy sports games like dream11 in just 2023. This number is expected to grow to half a billion by 2027.
-The fantasy sports market size is expected to reach 26.98 Billion Dollars by the end of 2023. And it will reach 49.53 Billion dollars by 2028.
-DraftKings, a sports fantasy platform launched in 2012, has raised close to USD 900 million and is now valued at more than USD 2 Billion.
These are some important statistics that show an amazing market and, the amount of money it is making.
Speaking of which, with this out of the way, let's look at the best fantasy apps like dream11 games.
Top 10 Fantasy Apps Like Dream11
Are you looking for more apps like dream11? The market is filled with fantasy sports games.
In this section of the blog, we shall be going through the top 10 apps like these.
Therefore, with being said, let's get right into it, starting with the first one:
Howzat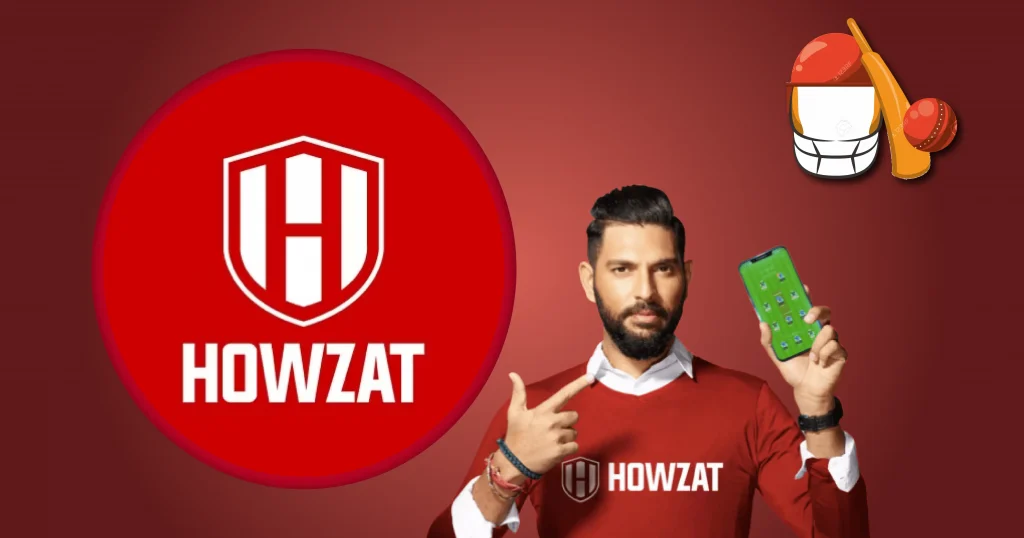 Let us introduce you to one of the best betting apps like dream11.
Howzat
This is one of the most popular fantasy sports. What makes it so popular is the fact that it lets players participate in the comfort of IPL, playing their favorite teams from the comfort of their homes.
In addition to this, it is absolutely safe, delivering a secure gaming environment starting from the registration to all the way to payment. This makes it a perfect dream11 clone app to players.
This fantasy sports game comes with a rather unique scoring system. Thus, it is a great option for both experienced and new fantasy gamers.
League11
If you love fantasy sports apps like Dream 11, you have probably heard of League11. It is the fastest-growing fantasy sports app in India. Today, the platform has more than 5 lakh users.
So, what makes it so popular among users? Well, the main value the app offers is seamless gaming experience and range of gaming options within the app.
For instance, apart from cricket, you can also play fantasy football, kabaddi, hockey, and more. How amazing is that? Well, this is a perfect example of successful game app development.
You can also check: Ludo Game Development Company 
Gamezy
Gamezy is clearly one of the top 10 fantasy apps in the market today. As a market-leading fantasy game in India, the platform has won the hearts of millions.
What makes it a true dream11 alternative are its amazing features. For instance, low withdrawal threshold, you can join in on the second inning, multi-language support, rewards, and the list goes on.
All in all, this is not just a fantasy sports app, but also one of rummy games.
So, if you want to play the best fantasy app, this is the one app that you should definitely try out today.
OneTo11
OneTo11 is one of the new additions to the Fantasy Cricket app, it is the true successor to betting apps like dream11.
And what sets it apart from the rest is the fact that it's not just a fantasy app, but also a social networking app. Making it one of its kind in India.
The fun part is, just with recommendations, users can make virtually endless amounts of money and withdraw it into their account whenever they want. Isn't that amazing?
Some other top features include a range of contests for users to enjoy, simple UI and engaging graphics and users can compete & play with their friends.
All in all, it is a good example of fantasy sports app development.
Sixer
Sixer is one of the first words that comes to mind when someone mentions cricket and that's exactly what the app is.
You will enjoy this app as much as you enjoy your favorite batsman hitting an amazing sixer.
It is unique in a way that, unlike other apps that make you just play fantasy cricket game, it make you trade fantasy stocks. Yes, you heard that right!
For instance, users can buy and sell cricket player stocks.
Although this is not a very dream11 similar app, it is a popular concept. And the best part is, that it is accessible in India & offers lots of payment options.
MPL fantasy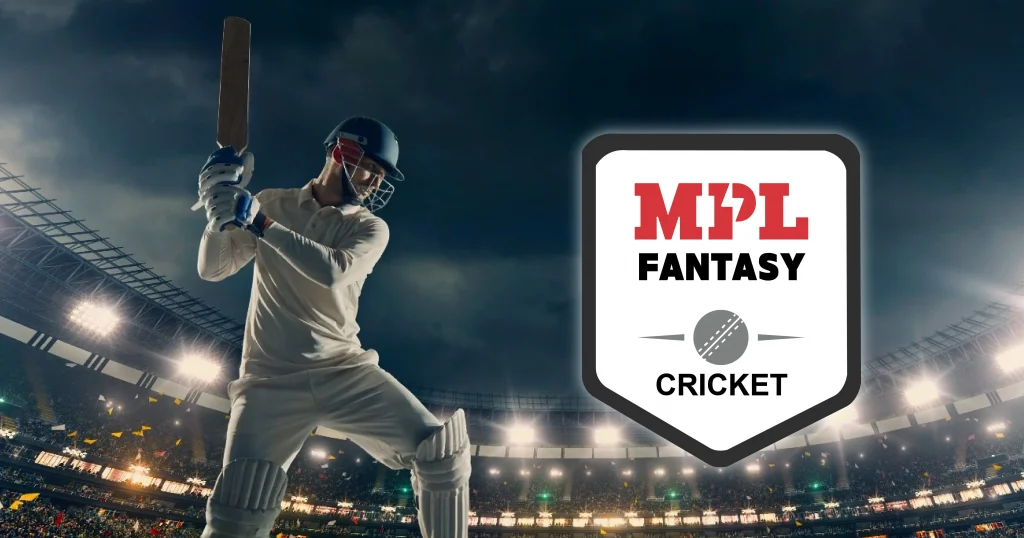 This is yet another one of the top 10 fantasy apps like Dream11, and MPL Fantasy.
Commonly known as the mobile premier league app, it is the app that is advocated by the star of the sport, Virat Kholi himself.
In addition to this, for the last few seasons, the app has also been sponsored by KKR. And if that's your favorite team, you definitely have to try it out.
Another big benefit is up to a 400% bonus for fun gameplay.
Apart from fantasy cricket, it also offers games like Fruit Dart, Quiz, Ludo, and 8 Ball Pool.
All in all, this is one of the best fantasy app on the list, that you should definitely try.
You can also read: Rummy App Monetization Strategies
My11Circle
Here's another one of the top 10 fantasy apps, that we all were waiting for.
This is simply one of the best Dream11-like apps that people absolutely love. For instance, there are lots of daily leagues and competitions, for not just cricket but a range of fantasy sports.
In addition to this, there are big prizes to win. For instance, the game gives you a free 100 rupee to start playing.
To start, you need to create a fantasy team. Once this is done, the player can compete and the winner will deduced by rank. 1st one will get the most money while the other player will get less. This is what makes this app like dream11 so popular.
11 wickets
Every player loves different kinds of betting apps like dream11. And this one is for those strategy game lovers.
We are talking about, 11 Wickets.
Being among the top 10 fantasy apps, this app is mainly focused on fantasy cricket. But it also offers a range of other games.
The common theme that is followed throughout the different games, and platforms focuses on strategies. Winners are the ones with the best plans.
Thanks to this unique idea, this app like dream11 has more than 30 lakh users.
MyTeam11
What if we told you, there's a fantasy cricket app like dream11 that offers more than 1,000 daily league and competitions?
Well, this is MyTeam11.
To make this the best fantasy app out there, the platform offers big prizes to the winner.
You can build a custom fantasy squad with players of their own choice and participate with virtual credit points.
But be careful while choosing captain & vice-captain, as that increases your chances of winning.
Fanmojo
Lastly, we have the 10th of the top 10 fantasy apps! Namely: Fanmojo.
Fanmojo is a fantasy sports app that allows users to create their own teams and compete against other users to win cash prizes.
Moreover, it is one of the most popular fantasy sports apps in India, with over 10 million users. Fanmojo offers a variety of fantasy sports games, including cricket, football, kabaddi, and basketball.
To play Fanmojo, users create a team by selecting players from a list of real-world athletes.
Users can also create their own custom leagues to compete against friends and family.
Once a team is created, users can join contests and earn points based on the performance of
their players in real-world matches.
The users with the highest number of points at the end of the contest win cash prizes.
And with this, we have finished with the list of top 10 fantasy apps like dream11.
Conclusion
There are millions of people in India who loves playing fantasy sports game app like Dream11. Now, in this blog, we discussed all you need to know about the same. If you think you have an idea for fantasy game development, it's highly recommended that you consult a game development company.